The village museums and local history rooms of the Oderbruch hold historical objects with a high significance. It is thanks to the efforts of many volunteers that we can understand and interpret these old things today. However, the new blood in the associations and the interest of the public are not always easy to mobilize.
The project "100 Objects Oderbruch" makes a selection of collection objects with the partners of our cultural heritage places, on the basis of which the history of the Oderbruch can be told and maintains them in an online database.
Because: The Internet does not forget.

Here you can find the growing collection on the platform Museum-Digital
The presentation at the museum
While the implementation of the actual project is costly but by no means complicated, the question of a suitable type of presentation at our museum was a difficult one to answer. After all, we are a museum that explicitly promises visitors tangible experiences and where almost all exhibits may be taken off the shelves. How should we now present digital content without once again attaching cold screens or even touchscreens, thereby giving visitors a glimpse of the Internet? We decided to take an unusual route and now offer our visitors a hologram exhibition. In three black boxes, five selected objects each rotate seemingly weightlessly and are presented with brief audible information. In addition, there is another selection of high-quality photographs.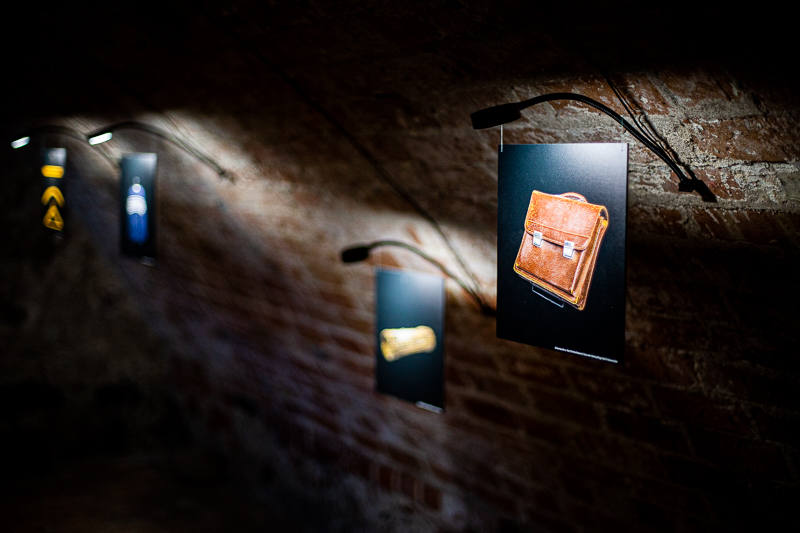 Project management, concept, photography and realization: Alex Schirmer
Research: Tobias Hartmann and Lars Fischer
Curatorial advice: Antje Scholz