Come to see us at the museum
For school classes, children's birthday parties, team days, ...
Come to us as a group of up to 10 people and try out one of our three-hour workshops. You can choose between 9 different practical-creative techniques and go with her on a research trip in the Oderbruch. They are interesting for young people and adults. Our workshops are carried out by freelance educational actors from the region, with whom we maintain a close cooperation.
Thursday and Friday by appointment
Start from 9 am
Appointments on days outside opening hours on request.
Costs
for school children: 8,50€
Schoolchildren from Märkisch Oderland 6,50€
the museum entrance fee is included, carers are free of charge

Team days and group workshops for adults:
per workshop (10 persons) 180,00€ incl. museum entrance fee
with additional museum tour total 200,00€

Contact
Group workshops at the museum
Jennifer Vössing
0 33 44 – 155 39 02
‭0152 – 28456539‬
Office hours:
The. and Fri. 9 a.m. - 2 p.m.
j.voessing@oderbruchmuseum.de
Fancy a guided tour?
The group workshops can also be conveniently Leadership through the museum. Just pick a theme and plan your day at the museum with us.
>>Museum tour for school classes
Workshop offers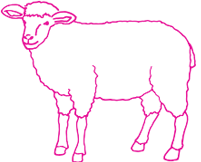 Felting with Heidrun
We trace the life with sheep in this landscape and process their wool. All kinds of things can be made from sheep's wool. You can process them in our wool workshop and then take your woolen seat cushion home with you.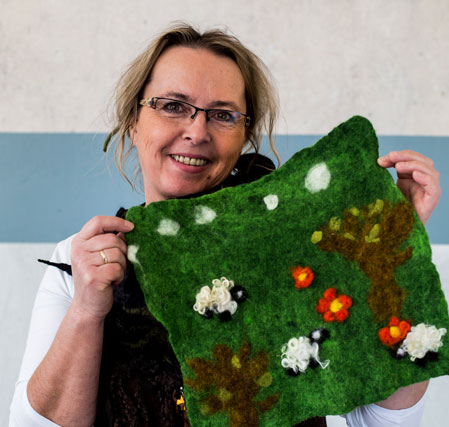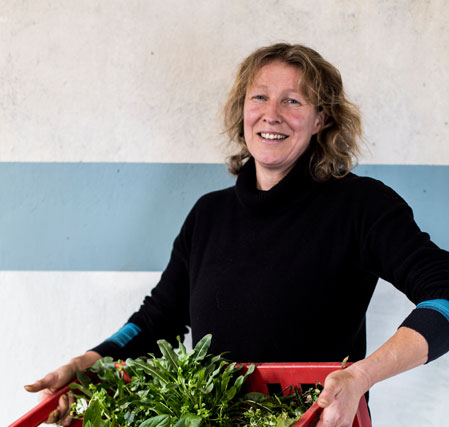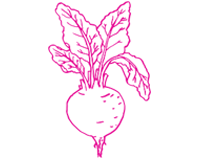 Garden with Ute
Whether on dung hills around the Rundling villages, on large fields along the drainage ditches or in the small garden behind the house, gardening and farming are definitely part of the rural culture in the Oderbruch. In our raised beds we hoe, sow and harvest and of course taste the fruits of this landscape.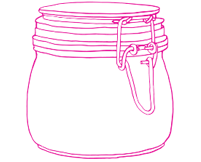 Cooking with Gabi
For many Oderbruch residents, old knowledge of baking, cooking and preserving is part of everyday life. Do you still know traditions of your grandparents for preserving? Where was cooking and baking done in the past? What does it look like today? You will prepare a meal from vegetables and herbs from our vegetable garden. Part of it will be preserved for our pantry, the other you can take home.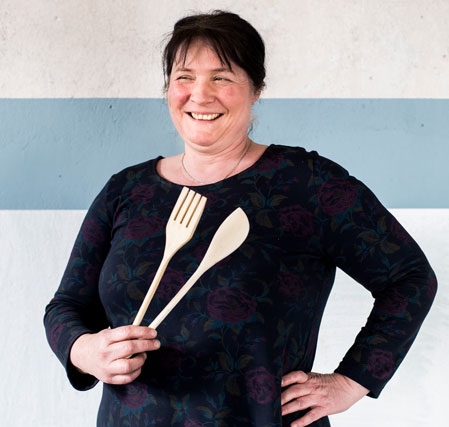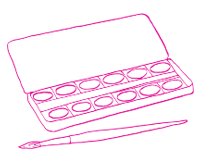 Painting with Bettina
There is a lot to discover in the Oderbruch that is not available in the city. In Altranft, too, many impressions of rural life, self-sufficiency and self-organization can be discovered. For this we go here in the village on the prowl and look for motifs of rural life and the Oderbruch and draw and paint them.
Figures theater with Ronja
The swampy Oderbruch, the Odernixe, the Old Fritz, the drainage, migration, fishermen, farmers and the beavers: plays on these topics bring the cultural landscape to life and so you go on a regional journey of discovery.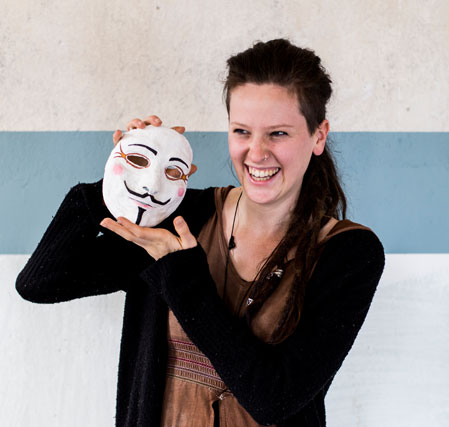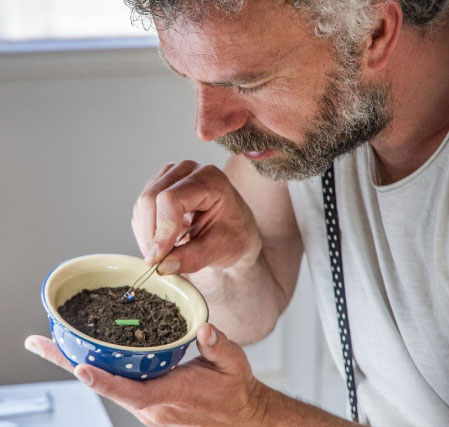 Media Lab
A camera is like a magnifying glass that brings very specific topics to the fore. With Stefan, you experiment with digital media and create moving images.
Printing with Peggy
There are very different possibilities for telling history and stories: Objects, printed images and texts can be used for this purpose. Threads, milk cartons, stamps and more are used here. In the process, stories and pictures are created on a postcard to show to others!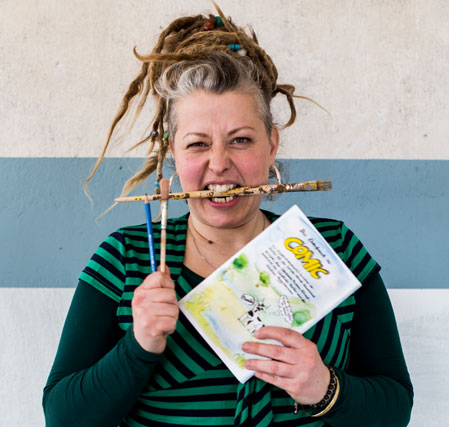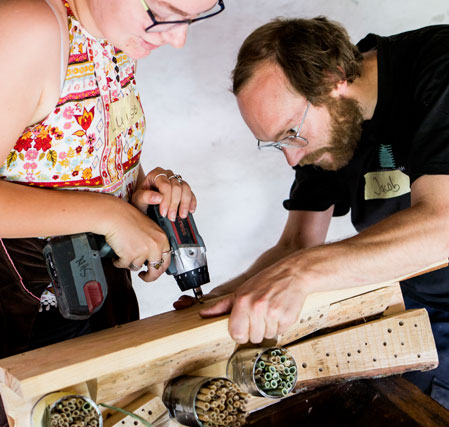 Building with Jacob
Wood and straw traditionally represent an important building material for houses in the Oderbruch. We also use this material and build houses for very small inhabitants - for insects. When all elements are well screwed together, the insect hotel is ready and can be built at school or at home.
Jewelry with jasmine
Whether as a good luck charm, hand charm or necklace - with jasmine you awaken gray stones to new colorful life. Connected with wire and thread, they can be attached almost anywhere.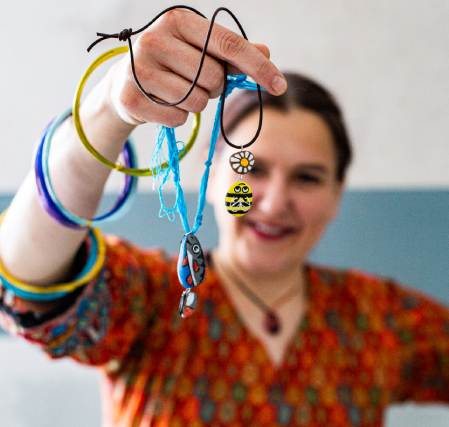 with friendly support