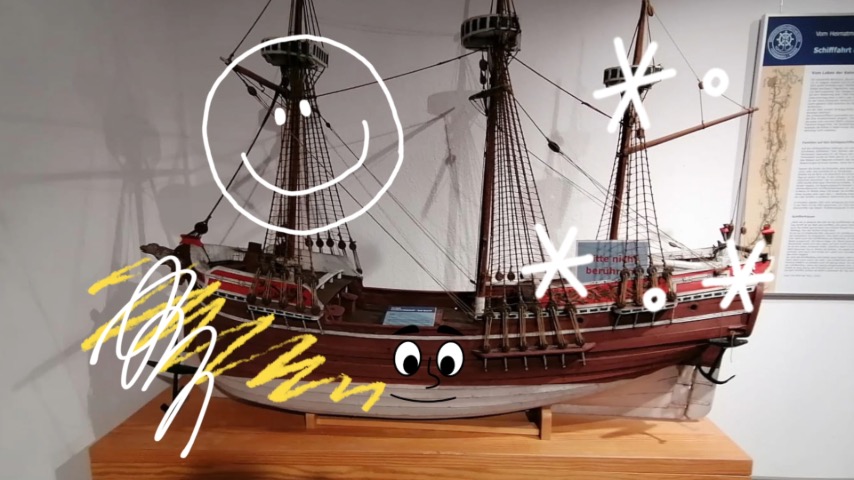 In the mobile workshop, young interested people deal with exciting stories of a cultural heritage site. Creative media are used to shed new light on historical to current topics. Four workshops are available.
Audio workshop:
How nice it is to just listen! Once a topic and the right format have been found, we can get started. We conduct interviews, create our own sound effects, produce audio collages and podcasts.
Printing and painting workshop:
Everyone perceives things differently. Capturing the knowledge, impressions and ideas and sharing them with others is something very valuable. For this purpose, we print with milk cartons, leaves, woolen threads and cabbages or draw, paint, brush, stencil, erase, smear & clue until we have found the appropriate form of expression.
Museum workshop:
In a museum, people collect. Countless things are waiting to be discovered. After finding out why these objects are in a museum, the participants develop new forms of presentation in animated films or animations.
Model making:
Many things are best explained using a model! Whether technically complex, scenically picturesque or simply whimsical, many things can be represented in a model. Ideas for the future can be captured or historical scenes can be re-enacted.
Where.
at a cultural heritage site
Who?
4 to 10 children and teenagers,
Minimum age 8 years
Duration
3 to 5 hrs.
Costs
the offer is free of charge
For all heritage sites the offer is free of charge! You choose one of the four offers in which four to ten young people from the age of eight can participate. On a day of your choice, you book a workshop leader through us, who brings all the necessary materials to you. You could show the project results on site and they will be presented afterwards on the website www.kulturerbe-oderbruch.de.
Contact
m.buhmann@oderbruchmuseum.de
0173 6871582
Results of the Mobile Workshop
Museum workshop in the inland navigation museum Oderberg
Museum workshop in Wollup local history museum
Model making workshop in Podelzig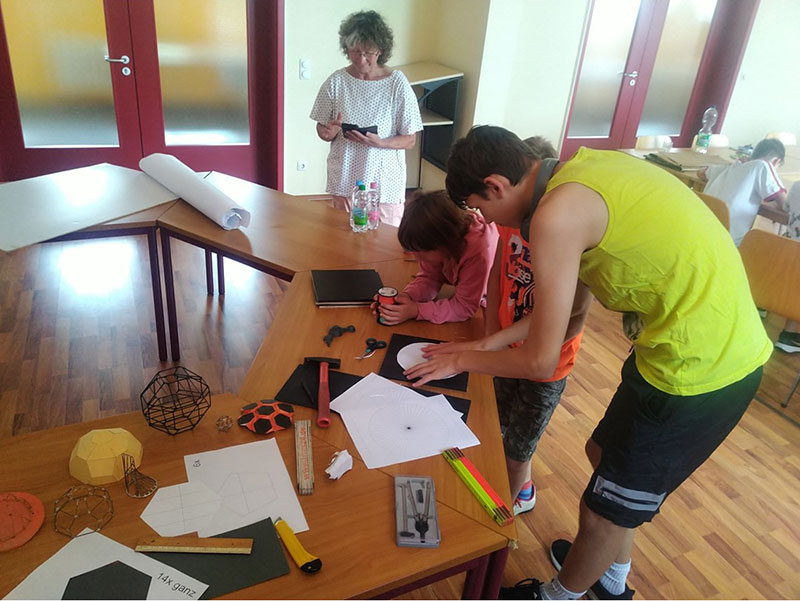 Audio workshop in Altfriedland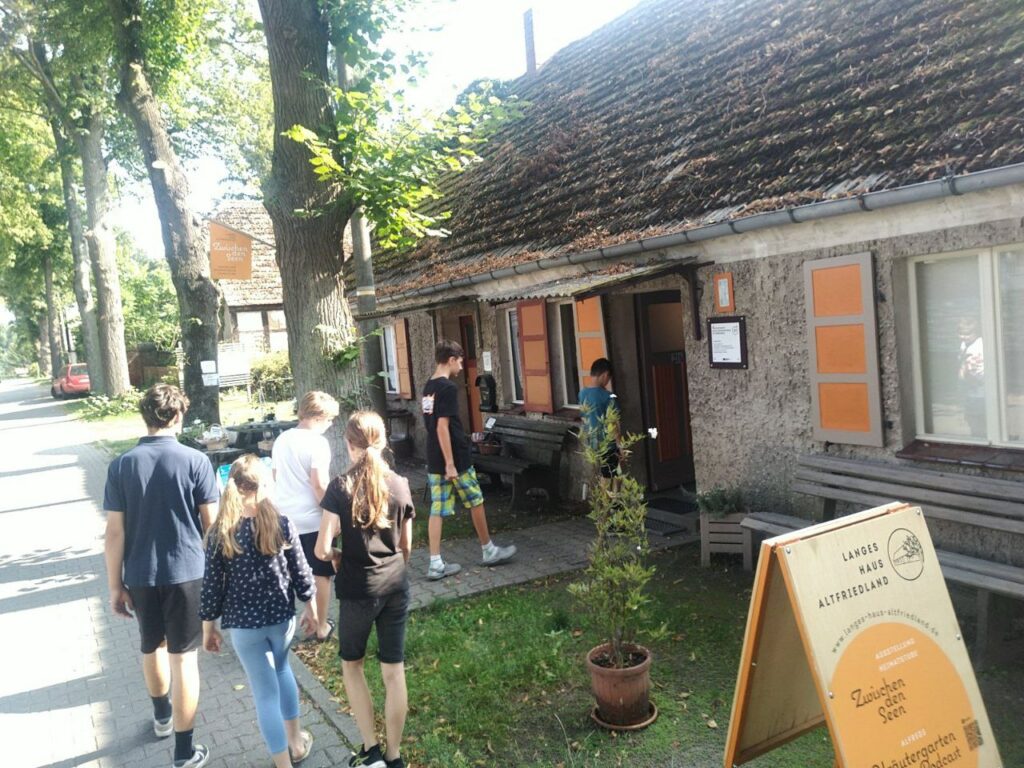 Media lab Lebus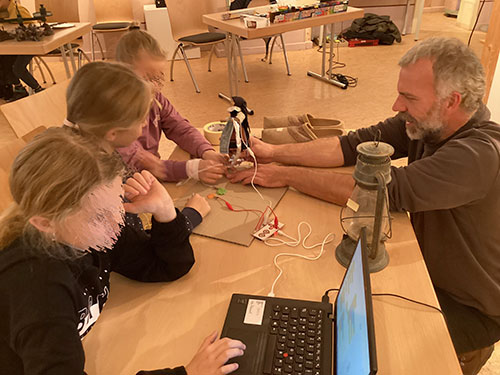 Painting in Altwriezen

Financed by the Kommunale Arbeitsgemeinschaft Kulturerbe Oderbruch.
With the support of the districts of Märkisch-Oderland and Barnim, the cities of Bad Freienwalde (Oder), Seelow and Wriezen.