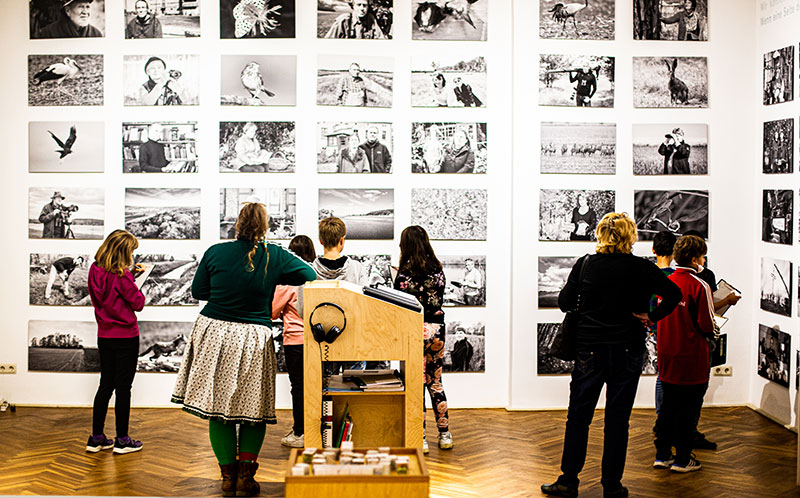 Meadows, fields, the heights, the Oder - what actually belongs to the landscape in the Oderbruch?
In this project, the children first explore the landscape of the Oderbruch in class using the book: "How I discovered the mermaid and ran up with the dike"by Anne Kulozik and Kenneth Anders. Here, little Paul is given a very special puzzle by his aunt: a landscape puzzle. Not only are the shapes unusual, but when you paint it, strange things happen. With each piece of the puzzle, Paul discovers piece by piece how the landscape in the Oderbruch is put together.
At the end of the project, there will be an excursion to the Oderbruch Museum in Altranft. There, knowledge can be deepened in a mixture of museum tours, games and creative work.
This project is an offer for elementary school from the Oderbruch region. For more information you can contact us at bildung@oderbruchmusem.de write.