Saturday, July 1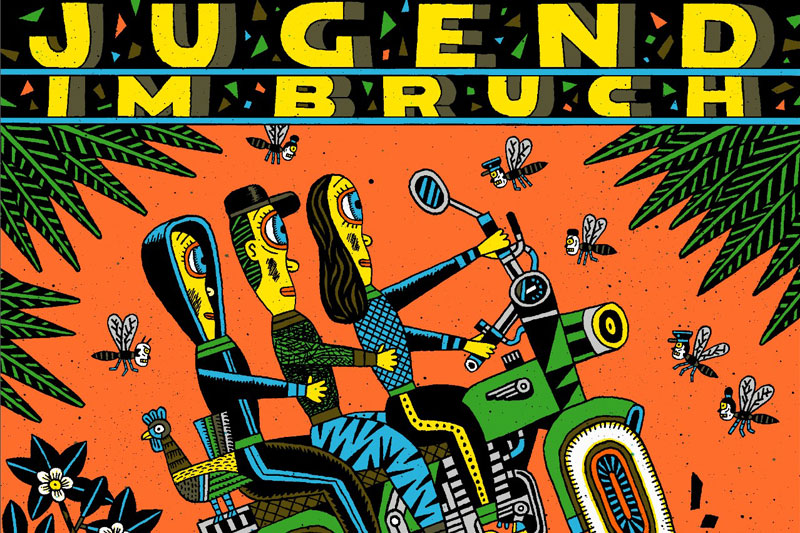 With the program day "Young in July" on July 1, the Oderbruch Museum Altranft throws a spotlight on the children and young people of the Oderbruch and their perspectives.
"Youth" this is the program-giving annual theme of the Oderbruch Museum this year. As with "Nature" or "Stubbornness" over the past two years, interview statements have been turned into a main artistic project and a book. In addition to the oversized main poster, which has been on display at schools in the region for some time, Berlin poster artist and graphic designer Henning Wagenbreth created further graphics on individual statements and perspectives of the young people. These colorful, clever and often pointed works can be seen throughout the castle and in an open-air exhibition in the park from 11am.
The artist himself will be present and participate in the round of talks with the young interviewees, in which they can once again directly and live describe their view of the Oderbruch. Here, among other things, questions about boredom, dependencies (e.g. on parental "driving service") and the clear differences between village and city will be the focus.
From the discussion round in the park, the audience is then invited to the picture gallery in the castle, where photographers Heike Zappe, Stefan Schick and Michael Anker show their portraits and perspectives on the annual theme.
A good opportunity to also explore the new, so-called annual theme module. Here, the museum collects findings from previous work on the topic of youth in images, text and sound. Among other things, it explores the language of youth and works through old terms such as "urst" and new ones such as "Bratan" and "Babo". Unfamiliar vocabulary will also be heard in the museum workshops when graffiti artist Noah Bartel
Outlines (outside lines) and sketches (graffiti sketches) with aspiring property damage victims and Mathilde Scholz creates small animated film snippets (snippets) with the participants.
The day will be musically accompanied by the young cellist Bruno Burghardt.
Date
Sat. 1 July 2023