Saturday, September 2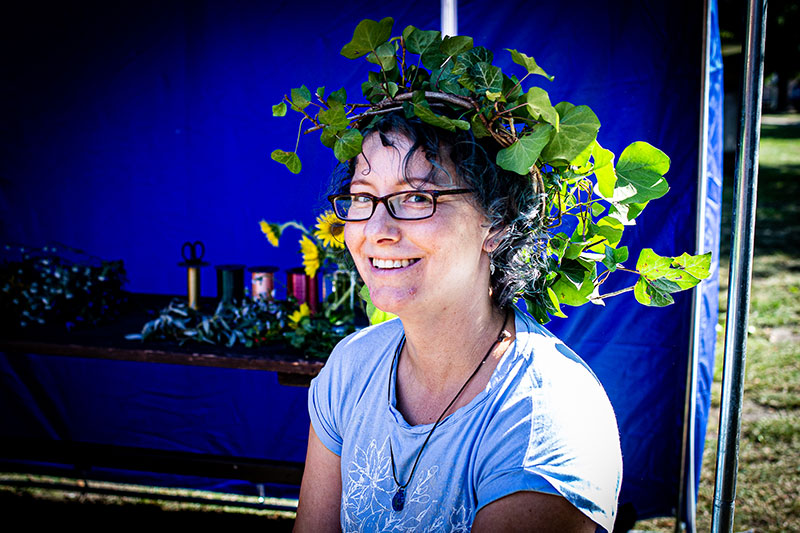 The Oderbruch Museum Altranft invites on 02 September to an afternoon full of stories from the Oderbruch and the traditional harvest crown tying with the Altranft tradition association
Oats, wheat, barley... and much more of the valuable harvest of our fields must be processed in a traditional harvest crown. Skilled fingers weave and bind the elaborate crowns starting at 11 am, which -similar to a straightening crown in the roof truss- celebrate a great partial success of a year's work: the harvest, still very ubiquitous and important in our region. The Altranfter Traditionsverein lives up to its name on this first weekend of September and sticks to the traditional design of the crown. There will be laughter, drinking and, of course, singing. Just watching the members of the club at work is worth a trip to Altranft. The other teams are less traditional: In the last years, harvest crowns made of garbage found in our nature or a harvest crown of the anglers with bait and lead as decoration were surprising. You too can try your hand at making a crown. All it takes is a call to the museum and a handful of commitment.
In addition to craftsmanship, however, there are many other talents to watch this weekend. The Oderbruch Museum has suggested small plays in four of the more than 40 heritage sites in the Oderbruch, which will be performed together at 2 p.m. for the first and probably only time. Faithful to the Annual motto "Youth young people have spent the past few months exploring their cultural heritage sites, i.e. their homeland, and creating short plays. Supported by the well-known Theater actor Jens-Uwe Bogadtke the scenes provide insights into small historical anecdotes and not infrequently into the perspectives of young people.
Young guests are also invited to actively participate in the day by weaving flower wreaths under supervision and capturing their memories with instant cameras.
The musical background of the day takes over, also almost traditionally, the ukulele orchestra Luckylele with interpretations of great world hits on small guitars.
Connoisseurs and friends of the museum also know about the excellent culinary background of the day. Kim Winter will tempt with coffee, cake and hearty food. With all this on offer, your wallet will be spared: admission to "Ährensache" - the title of the day - is free.
In addition to the hustle and bustle at the Fischerhaus, there is also a new photo exhibition to experience in the castle's picture salon. At 1 p.m., "Simultaneities - Portraits of Young People from the Oderbruch" by Stefan Schick opened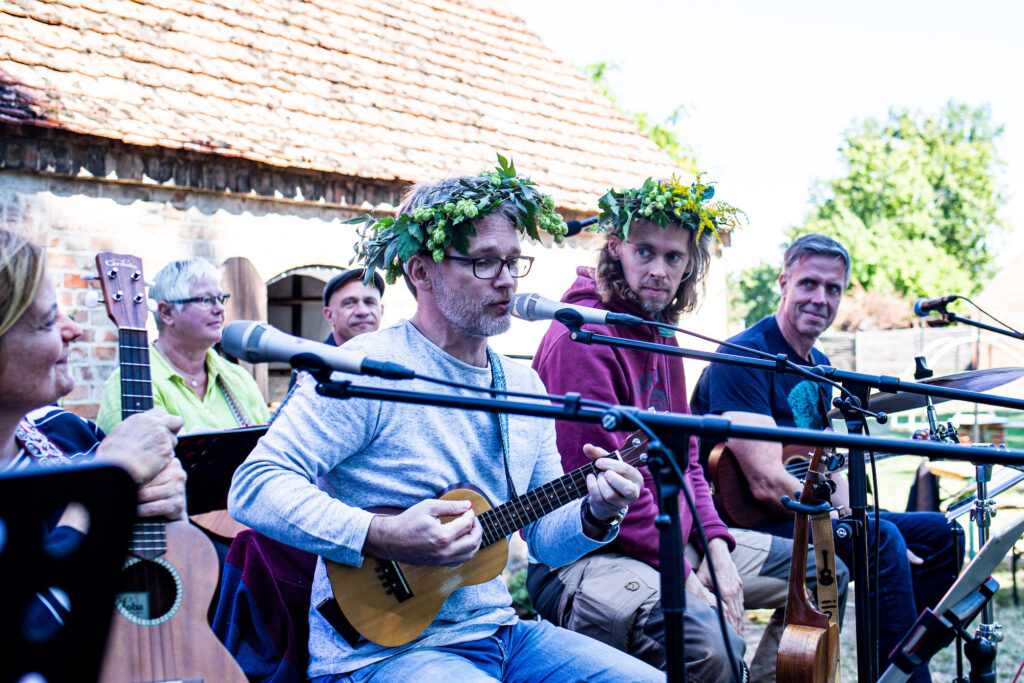 Date
Sat. 2 September 2023