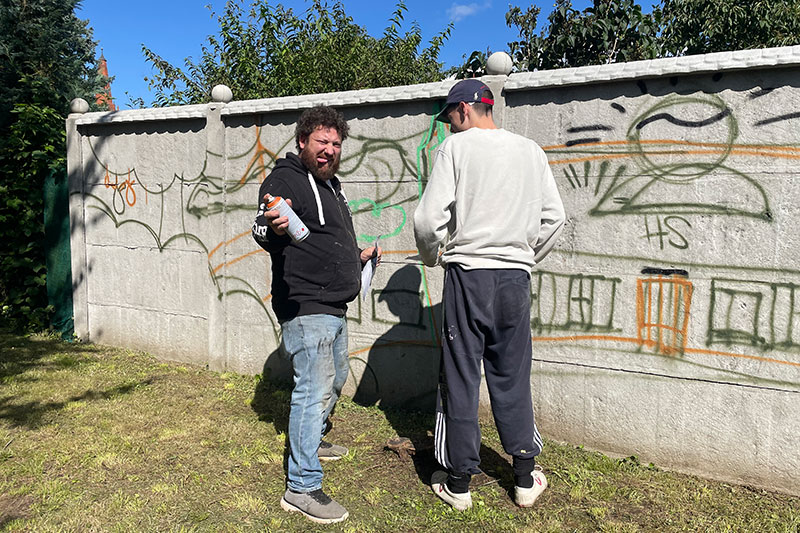 Under the heading "Youth in the Oderbruch", the Letschiner Heimatstuben Haus Birkenweg, in a dialogue between young and old and in cooperation with young people from the community, have made a small documentary film about youth in Letschin and have had graffiti designed on a wall on the property of the heritage site Heimatstuben Haus Birkenweg.
Which motifs were to be the focus of the graffiti was decided in consultation with the sprayers and the Letschiner Heimatverein e.V.. The work was carried out by young people from the village. The friendly graffiti was inaugurated on 09 September.
The short documentary film, for which Dawid Dwier explores the question of what drives young people from the perspective of a social pedagogue and has also interviewed some young people for this purpose, is available in its rough version. It will probably be shown in October in the Heimatstube Letschin.